July 30, 2015
Hands up if you want to go on vacation this year? I'm glad I'm not the only one. Let's be honest, who doesn't want to soak up the sun for a couple of weeks? The only downside tends to be the money side of things. Not all of us can afford to jet off into the sunset on a whim. Many people tend to resort to a cheap holiday that ends up being a letdown. You know the type… Terrible food and dirty sheets. Luckily, there are ways of having a fantastic summer trip if you're on a budget. Here are my top tips.
Picture source
Last Minute Deals
When it comes to flights, you can get some great last minute deals. As long as you're not too fussy about where you want to go. Many people who go on those fantastic vacations we see on Facebook have chosen their destination last minute. They've simply booked a cheap flight and taken the next week off work. Pick a week you want to go and then start hunting around for tickets. You'll be surprised at what offers airlines will give you, just to fill up their seats.
Go Self-Catered
We hear all the time that all-inclusive is the cheapest way to do a holiday. Not true. If you go for cheap all-inclusive deals then chances are you'll have a less than pleasant experience. Especially when you find out the cocktails are watered down. Consider furnished apartment rentals instead of a hotel. In most cases, it's cheaper to make your own food while you're on holiday. You're also far less likely to get food poisoning. A common occurrence in cheap all-inclusive package deals. Head to the local supermarket and stock up on a few bottles of wine to go with your home cooked meal. You'll save enough pennies to eat out a few times on your vacation too.
Pack Light
Do you really need that giant suitcase for a week in the sun? Chances are you'll spend most of your time in shorts or a bikini anyway. Oh, and in a hat, of course. Most airlines will charge you extra for luggage that isn't carry-on. If you can, squeeze everything into a small suitcase. You'll then be able to use it as hand luggage. You could save yourself a fortune on paying all those extra fees. If you really can't fit everything into a small suitcase then opt for the smallest luggage allowance available. You'll still save an extra few dollars or pounds.
Go in September
If you have children then this tip may not be possible. However, if you're child-free, then you can grab some awesome bargains off-season. As soon as the kids go back to school, the prices for most destinations drop. Even the ones that stay sunny until November! Keep an eye out for those term dates, to pick your best time to book. Most holidays are around 10-20% cheaper if you are going in September/October time.
These top tips can help you have an amazing summer vacation, without breaking the bank. The next time you think you're 'too poor' to go abroad, consider putting some of this advice into practice.
July 24, 2015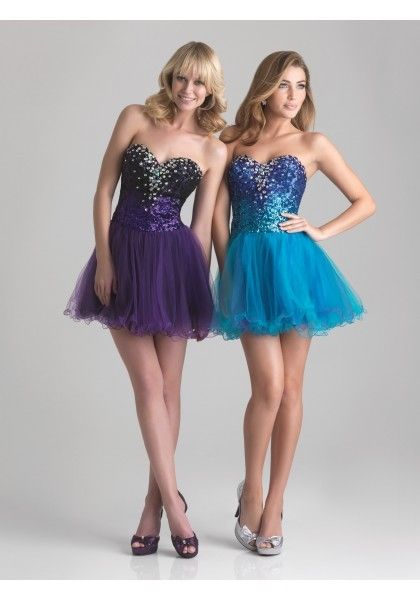 It's kinda hard for a women to have dresses that are complimenting to the body they have. Others prefer loose ones for them to be looking neat and thin. But to others, they just simply liked these fitted and short kind of dresses for the to be looking tall and long legged. But you know what? there were these particular dresses that can really compliment to your body whether it is rounds or slender. And the dresses am suggesting was these dresses from the online dress shop called Wishesbridal where all the lovely and elegant dresses were houses.
Wishesbridal has wide array of dresses from wedding gowns down to the cheap homecoming dresses 2015 that are well know as the dresses of the year. I really suggest you to have this kind of dress than to the usual. Because these dresses were ones wears by these well known personas such as: celebrities, fashion enthusiasts and icons which is means these dresses were really in to the top picked for this year's fashion hence you should have it at least one of it.
But make use to have the most great deal, the inexpensive homecoming dresses. Because these dresses were really reasonable that wont break the wallet that much, also these dresses are the best seller of their shop and in the spirit of giving back, the shop – wishedbridal, is making them on sale hence everyone can enjoy the awesomely made dresses they were selling over the shop. You can now check the shop and see for yourself on how great these dresses were and you may learn further as well on how they can process your purchased items in the timely fashion.
July 21, 2015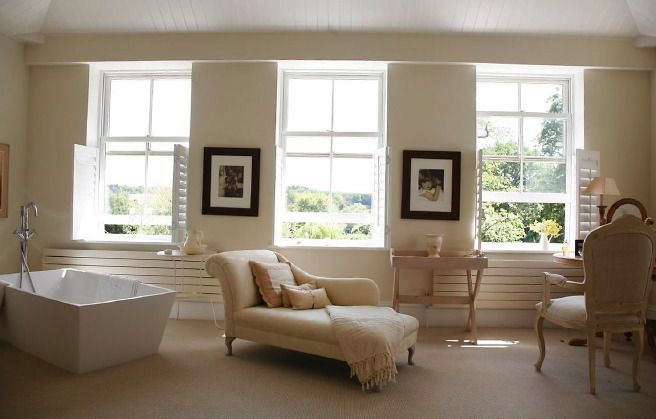 An eco-friendly home is a joy to live in and costs less to maintain over the years. Here are some tips for making your home the best it can be.
Beautiful shutters to match your unique style
Curtains and other window treatments don't offer the same features as shutters. functional window shutters allow you to change the intensity and angle of natural light that comes into your home. Curtains alone give less options. Shutters also make it easy to make a space more private. This can be a real asset if one or more rooms of your home are situated where others can see in, or you don't want to look at what is next door. Shutters also make your home more energy efficient by trapping heat in the colder months and also by reducing the need for air conditioning in the summer. This means that your utility bills will fall when you install shutters.
 Improve insulation and stop air leaks
Older homes are notorious for having little or no insulation in the walls. If you have a home built before the 1950s that has not had a major remodel, then you might only have an air space between your walls and the exterior siding of your home. This could be costing you a significant amount of money in heating and cooling costs over the years. Even newer homes can have small air leaks. Most homes lose most of their heat through the roof or around windows and doors. If you don't have time to check everything out yourself, you can ask your power company to refer you to a contractor that can perform an energy audit of your home so that you can create a plan to make it more efficient. Foam insulation and recycled cellulose fiber insulation are newer methods for getting the most insulation for your time and money.
 Apps for your cellphone
 A smartphone is a great tool for managing an eco-friendly home. The iRecycle app available on the Android platform will tell you where the nearest facility is to recycle whatever item you might have. Locavore can assist you in finding fresh local food to purchase for your household. If you are a seafood lover, then you need to get the Seafood Watch app so that you can source sustainable seafood for your table.
 Upcycle for change
 Most of us will want to redecorate our living space a few times over the years. If you find yourself wanting a new piece of furniture or some great new décor, you might consider visiting your local second-hand store or seeing what you have in your home or garage that can be repurposed. A coat of paint or varnish can go a long way. This is a great time to use your creativity to its full potential. Instead of buying art, why not make your own? There is nothing wrong with using tools such as stencils or other artistic helpers.
July 14, 2015
Men are so difficult to buy for, right? Even if you straight up ask them what they want, they won't give you a straight answer. And if you get it wrong? Well, that's not worth thinking about. So, if you're stuck for ideas for a gift for the many in your life, read on: these ideas should give you some hints.
For the man that dresses down
I'm going to come straight out with it here – a lot of men don't know how to wear clothes. Especially when they are in their late teens and early twenties. But if you find yourself forever making little suggestions as to what they should wear, take it from me: it can get irritating. So what do you do? Well, you could read this post for some summer fashion tips if you want to buy them some new gear. Or, alternatively, you can book them a day out with a stylist. They will complain at first, but deep down they will know it's the right thing to do. And, with any luck, they will be better dressed from here on in!
For the man who dresses up
Now, while I think everyone should make an effort, there's a lot to be said for restraining yourself. Some men just push those a boundaries a little too far and spend far too long in front of the mirror. And, there's no chance in hell that you are going to buy an item of clothing that suits his sartorial tastes. Instead, think about getting him a massage treatment at a local spa. And, if he's been a pain in the neck for the past couple of weeks, make it a full-on sports massage. He will end up in tears but won't want to admit it so you will get away with it scot-free.
For the man who loves watches
If your guy loves watches, never buy him one yourself – unless you know the exact model he is looking for. Instead, think about getting him an accessory that he can keep it in. Any guy that has an expensive watch is going to need a watch winder or a safe to keep it in. He will be appreciative of the gesture, and will be able to keep his pride and joy safe, clean, and keeping time for many years to come.
For the man who loves sport
If your fashion-loving man also has a passion for a sport, then he probably already has the best-looking gym kit available already. So, sports gear is out, but there are plenty of alternatives. Top of my list is a Fitbit band. OK, it's not 100% fashion related, but they look good on the wrist and, most importantly, they help you keep on top of your fitness. And as everyone knows, if you want to look your best, then feeling good and being in great shape is a must.
Hopefully, this has given you some great ideas for fashion-based gift-buying for men. If you have any other tips, I would love to hear them – so get in touch and share away.
July 8, 2015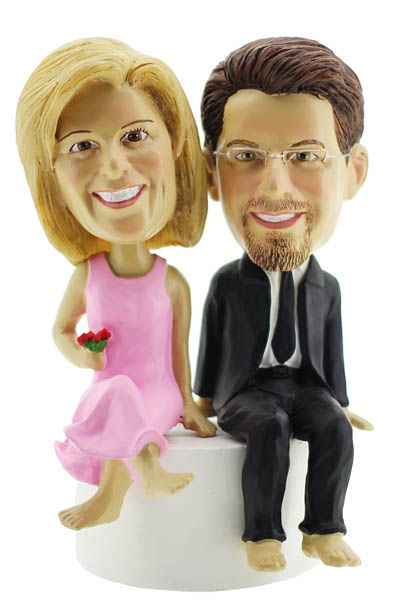 Kids just love all kind of toys but bobbleheads toys enjoys a special position in heart of kids. This is due to many reasons. First of all, these bobbleheads toys comes in a lots of variety. Some kids like a certain category like cartoons, while others may be interested in cars and bikes. For each of these categories there are custom kids bobbleheads toys that are available in the market. When kids gets to see so many choices available with the toys, they are surely going to feel happy about it. Apart from this reason, there are other reasons too which will encourage you to but kids bobbleheads toys for them. Read this article for further detail on this subject.
Whenever you want to buy a gift for kids you need to be extra careful because kids have extreme likes and dislikes. They may like a gift for no real reason and can also dislike a gift because for a simple reason like the dress is not of their favourite colour. Once kids show their disinterest in something it becomes very hard to please them and so it is better to first know and ensure that the stuff that you are going to be buy for them will be liked by the kids. For that, you should either take the kid to the shop or you should know what he will like and dislike and then buy something of his interest.
Another practical option would be to gift him something that appeals to every kid and bobbleheads toys are just like such gifts. But even if you plan to gift bobbleheads toys as gifts to the kid, you should know which category f toys would please him. In fact you need to be sure that the toy will be good enough to excite the kid. For instance just knowing that kids bobbleheads toys are good is not enough; under kids bobbleheads toys you will get lots of sub categories that will have toys related to various superhero and cartoon characters. So it is possible that the kid who likes Mickey mouse may not be a fan of batman and the one who like stone cold Steve Austin may not like Walt Disney cartoons characters as bobbleheads toys. This difference must be understood by you before selecting a gift for the kid else you will just not be able to please him with the worn selection of the gift.
Another safe bet would be to ask him what exactly he would like to see as bobbleheads toys and if he tells you something that is not available in any of the categories of bobbleheads toys then you can simply order custom bobblehead toys for that character and please him. When you order custom bobbleheads toys then you can just shape them as you like. Such a toy is surely going to make the kid happy. These personalized bobbleheads toys are going to be one of the best gifts that the kid has ever got and he will remember you every time he plays with his favourite bobblehead toy!
Custom kids bobbleheads to bobbleheadsme.com
July 8, 2015
So, you want to incorporate more colour into your home decor. Some people are almost afraid of colour – they like to play it safe, and stick to neutral colours in their home. While this is a good idea, as neutrals never go out of style, it can be a little unimaginative and boring. Anybody can incorporate colour into their home decor, and it can be as much or as little as you like. Here's how you can add more colour:
Use a Colour Wheel
First off, start by using a colour wheel to help you decide on which colours you should use. This clever little wheel is a great tool for showing you which colours look great together and which don't. If you don't know which colours you'd choose, this wheel will help you.
Add a Pop With Accessories
If you have a mostly neutral home decor, it's really simple to add colour with your home accessories. You're not making much of a commitment at all either, as you can just change them whenever you feel like it! Some people like to pick a maximum of 3 colours, and they make sure they stick to a rule of percentages to get it right. They don't use equal amount of each colour, they use 60% of one, 30% of another, and 10% of another. It really works!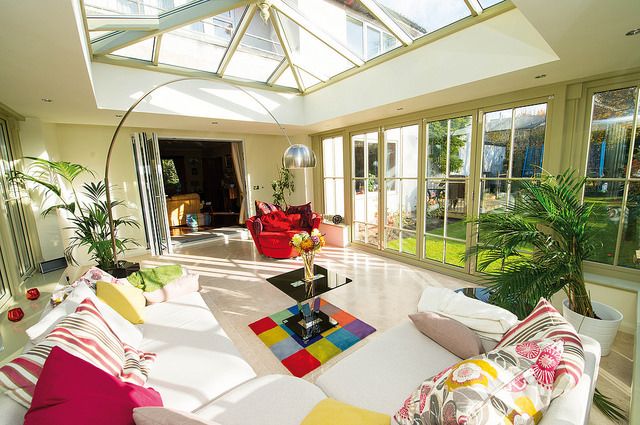 Add Flowers and Fruits
Flowers and fruits not only add colour to the decor, but life too! Everybody should do this in the summer.
Display Your Favourite Art
Display some of your favourite works of art to get more colour into your home decor. You can do this over your headboard, fireplace, or even make a feature wall out of it. Take a look at an abstract art gallery to find something interesting and different.
Be Sure to Add Black
Adding black might seem pointless, but it will actually enhance all of the other colours you choose to use in your decor!
Add a Favourite Pattern
Do you have a pattern that you just love? Make sure you incorporate it to add depth to your decor!
Think of the Mood You'd like to Create
What kind of mood would you like to create in this room? You might want it to feel peaceful and relaxed, in which case blue can be a good colour to use. You might want it to have an air of fun and excitement, in which case colours like red and pink can work. Do some research on the mood of colours to help you! Make sure you pick suitable colours though. You wouldn't pick a bright colour for the bedroom, as this can be too stimulating!
Contrast
Instead of making everything match, make some things clash and contrast. This can look just as good as matching colours up, so make sure you try it!
I hope you love these tips and they help you to make your home decor nice and colourful. Leave a comment with any tips of your own!
July 3, 2015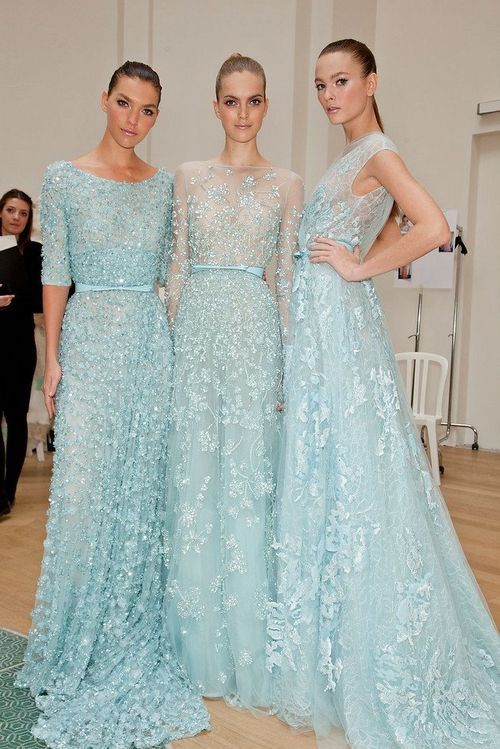 There is an assumption by some people that the mothers of the bride always have to wear a maternity dress with earthy colors that are not lively like beige, dark brown, dark red, and so forth. This era, the majority opinion was being eroded as more and more as many mothers of the bride wear a dress with bright and cheerful colors with modern styles without forgetting the age factor. Basically, the selection of mother of the bride dresses is usually adapted to the style, color, and degree of formality of the wedding itself. Traditionally, mothers of the bride are an important part of the wedding because they are two women who symbolize the parents of the bride.
Although the mother of the bride dresses should be tailored to the wedding dress of course there must be a difference between the two. For example, your daughter use a black cocktail dress, then the addition of gold or yellow accent can be done on your mother of the bride dress. Actually choosing mother of the bride dresses is not too tied to strict guidelines, but there is one thing that should not be done is to wear a dress that is able to compete with the wedding dress. Of course, star in the party is the bridal couple, and no one is allowed to become the second star. Budget is also an indispensable factor in determining the mother of the bride dresses and if you have a limited budget of course you can buy cheap mother of the bride dresses.
In this internet era, all the information can be achieved very quickly and does not require great effort. You can obtain any information that you wanted associated with the selection of mother of the bride dresses by visiting the link http://www.weddingshe.com/list/Plus-Size-Mother-Of-The-Bride-Dresses-112627/.
July 3, 2015
Bedrooms shouldn't be all that hard to put together. Unfortunately, it looks like they are for some. Especially if you're moving into a new and unfurnished place for the first time. Not to worry though. This handy guide is here to show you the way. We'll be taking you through the essentials, and a few extra pieces you might want to add to your room for a bit of extra flair. Remember though, don't make it too cluttered.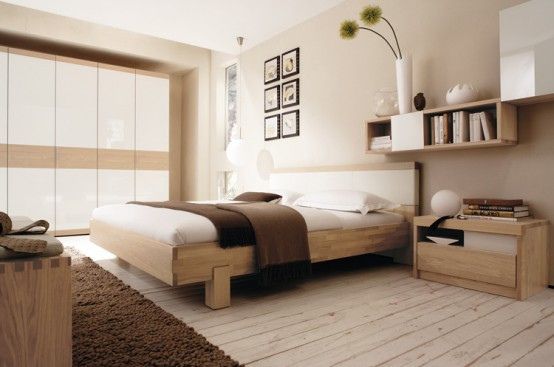 Walls & Floors
You need to find yourself some carpet samples and a colour chart first of all. Don't pick up the paint roller just yet. Head down to your local hardware or home improvement store. They should have what you need.
If in doubt where anything is, be sure to ask staff for directions. They'll point you the right way.
Once you've found something you like, it's time to paint. Remember to keep the area well ventilated, paint fumes can make you dizzy.
Get A Bed
It wouldn't be a bedroom without one of these. Get yourself a single mattress online and a base to place it on. You could go for a wooden bed with slats or a divan bed with storage space. You could get a metal frame too if you wanted.
A good bed means a good night of sleep.
Hampers
You've got to put your dirty clothes somewhere. Instead of just piling them all on the floor like a student, put them in hampers instead. It'll keep your room clean, plus it'll make it easy to carry it all to the washing machine. No more of taking clothes to the washing machine in bundled handfuls.
Curtains Or Blinds
Blinds are pretty good if you don't have to deal with particularly strong sunlight in the late evening and early morning. If you are on the side of the house that faces away from the sun, you should be fine. If not, you may need to get some thick and heavy curtains to blot out the light while you try to sleep.
Summers are quite bad for this. Too much light coming into your room might affect your sleeping. Know where the sun faces, and then make your decision about curtains or blinds.
Storage
You've got to find somewhere to put your things. A quick trip to an IKEA should yield a few options for storage. Ideally you want something lightweight so it can be moved around in the future. If you want to go for something more stationary and stylish, get yourself a wooden wardrobe.
Cabinets and storage units can also come in handy if you've got other things to pack away. It could be DVDs, games, books, and so on.
Lights
It's probably a good idea to get yourself a bedside table and a lamp. Overhead lights can be a little too strong sometimes. They'll make you less sleepy and keep you alert. Get a lamp with a soft, low light. Not enough to perk you up, but just about enough to read a book with.
July 1, 2015
The need to revamp our homes is an urge that we can't suppress. In fact, from time to time we have to embrace it and treat ourselves to a bit of DIY. There are so many options out there that it can be hard to make a choice, never mind the correct choice. Trust me, I know. But, one home décor trick can make the task of redecorating and revamping your home easy peasy. And here's why.
Adaptability
Have you ever had a dream for your home, only for it to be taken away from you by a lack of design or creativity? You are not alone in this respect and it is a terrible feeling. Your home should be exactly how you picture it, not how some company dictates it. With tiles, you will never have that problem. They are remarkably adaptable and have designs for almost all applications and styles.
Durability
What more do you want from your décor other than aesthetics? You want it to last for a long time. Okay, you might redecorate within a couple of months, but you still want an availability of options. With tiles, you can be certain that they will last for years as long as you take care of them properly. So, if you are satisfied with the outcome, the style will stay for years to come and look as fresh as the first day.
Or, you can change the style of the house around the tiles and do whatever best suits your needs.
Cost Effective
As a result of their durability, they are incredibly cost effective. To begin with they might not seem cheap, but they pay off in the long run. If you are going to keep the same tiles for a long time, you won't waste money chopping and changing every couple of months. Their durable nature allows you to cut down on your expenditures.
Add to that the fact that they are easy to repair if they are broken and it is just another reason to pop into a couple of tile shops and have a look around!
Style
Tiles are by no means an option if you cannot afford your first choice; they are a first choice. People might look at them as the bridesmaid instead of the bride, but they are just as stylish as any other choice out there. You can go for the shiny or matte finish, as well as any colour you need. Whatever style you think of, tiles have the same effect.
Installation
Tiles are easy to install. There is no need for a professional in the majority of cases, just an able DIYer and a bit of common sense. Most tiles just fit into grooves in the flooring that you have gauged, so all you have to do is lay the tile and grout the area. If you work at a respectable pace, you can finish most rooms in a day.
Quick and easy!
Added Value
They have been known to add to the resale value of properties. It depends on what the buyer wants, but tiles are becoming increasingly popular. As a result, people will pay more for houses that fit their description.
July 1, 2015
When summer comes. I know your kids would like to play around perhaps have an short vacation in the next state where you're currently residing. But I have this suggestion, instead of giving your kinds some free time and to enjoy by their own why not to send them out in any summer camp where they can enjoy and learn at the same time? I prefer this music summer class where kids are would be teaching some musical instruments to play like an awesome contrabass trombone. In this way, kids can developed their personality while on vacay and they can even boost their social ability.