June 30, 2015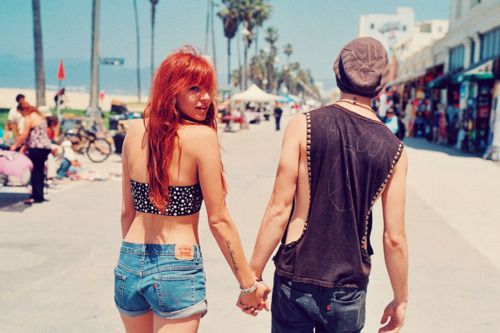 There are many occasions throughout the year when it's necessary to buy gifts. It's not just birthdays and Christmas either. Other holidays like Thanksgiving and Easter are becoming popular for gift giving. Then there are anniversaries and Valentines day to think about too. When you have so many different people in your life, you have to have some great ideas for gifts for guys and for gals. Here's our definitive list of perfect presents for him and for her:
Flying Experience
For him – We're starting with a biggy here, so get ready for take off! Most guys would jump at the chance to fly a fighter plane. So why not buy the man in your life a great flying experience doing just that? No experience needed, although some health checks may be required.
For her – It's not just guys that fancy a go at flying you know. There are lots of women who want a piece of the action off the ground. If your girlfriend is up for it, then why not book her into a helicopter flying course? If she loves the feel of the wind through her hair, then a biplane flight could be right up her street.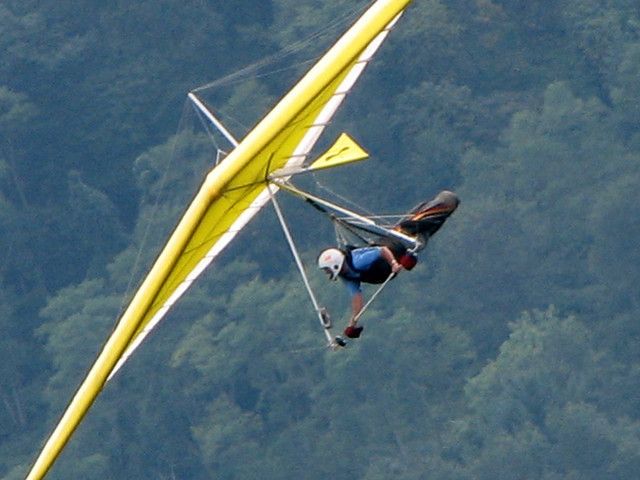 Action Adventure
For him – When you're looking for perfect 30th birthday gifts, some action and adventure will remind him he's still young enough for fun. Skydiving could be the ultimate experience for a coming of age gift. Choose to dive from a plane with some training, or head straight into the vertical wind tunnel for some instant flying fun.
For her – Hang gliding is an incredible Experience gift to buy for the more daring lady in your life. Done in tandem, these are quite safe activities to take on, but the views will leave her breathless. A perfect, once-in-a-lifetime gift.
Pampering
For him – Nothing beats a sports massage when you've had a tough week in the office. Pummelling and manipulating all those muscles in the back will leave him feeling happy and relaxed. He'll be ready to face anything!
For her – A spa package to include pampering and luxury facial treatments is a wonderful gift for almost any occasion. She'll probably want to take a friend with her though, so maybe book one for yourself too!
Driving Experience
For him – It has to be stock cars, and it has to be NASCAR. Drive around the track at more than 150 miles per hour in cars driven by the professionals. Just to be down on the track will have him smiling for a week!
For her – An Aston Martin, or a Ferrari driving experience will give her a taste of driving the cars of celebrities. Plenty of opportunities for posing for photos with these gorgeous motors too.
Experience gifts are a great way for someone to celebrate a special occasion or birthday. Perhaps they've just scored that elusive promotion. Or maybe they're about to hit the big thirty! There are tons of great experience gifts for you to choose from. Treat them to something extra special today.
June 30, 2015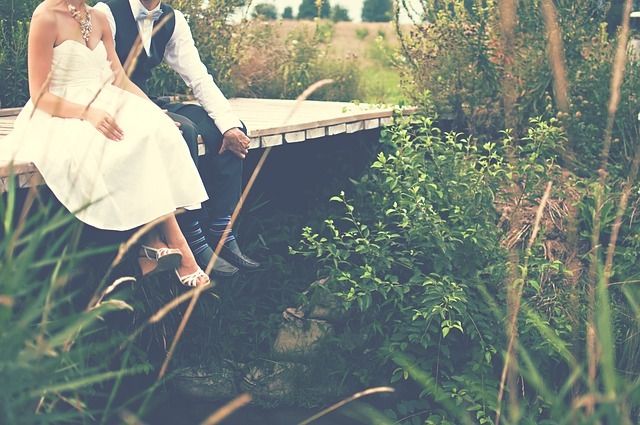 (Image by unsplash https://goo.gl/JSpJRn)
Getting married is the most exciting times in your life!. The excitement starts the moment you see him bend down on one knee; you've finally found your prince charming. Someone you can spend the rest of your life with, start a family and grow old together.
Before you let the joy overwhelm you, you need to get your thinking cap on. Start planning your wedding as soon as possible. Get everything in order so the day runs smoothly. One thing you'll want to consider is where you're going to get married. You could get married in your hometown, or you could be a little adventurous. Get married somewhere different, in one of the other amazing countries around the globe. With so many potential destinations to choose from, it's helpful if someone narrows it down for you. And, wouldn't you guess it, I've done just that! So read on to find out the best wedding destinations in the world:
G'day mate, how about you pack your bags and head down under for your wedding day. Australia makes a perfect wedding destination with it's beautiful weather and fantastic scenery. There's a whole culture you can explore in Australia, with loads of awe-inspiring sights and scenes. Get married on the sands of one of Australia's many world famous beaches. Or, you can get married within view of the iconic Sydney Harbour bridge. No matter where you choose to get married in Australia, I can guarantee you it will be a lifelong experience you'll never forget.
2. Vietnam
Vietnam is something of a hidden treasure in the world of today. Many people only think of Vietnam as 'that country from that war' they rarely think of it as an exciting destination. The truth is, getting married in Vietnam is a wonderful idea. You can take in the breathtaking mountainous regions, as well as soft, sandy, beaches. And then there's its luxurious lagoons and quaint little cities. It's a diverse country full of history and ideal as a wedding destination. Vietnamese cuisine is also one of the most adored in Asia, so you know you'll have an excellent wedding reception too!
3. Portugal
The nation of Portugal is constantly bathed in glorious sunshine that makes its waters glisten and gleam. Portugal is a phenomenal country with lots of admirable architecture that leaves your jaw hanging wide open. The city of Lisbon is one of the most romantic places in the world, making it a hugely popular city to get married in. The entirety of Portugal is picturesque, and the uniquely styled buildings make you feel like you're in a Hollywood movie. A wedding here will not only please you, but your guests too, as they can top up their tans in the baking, summer, climate. Getting married abroad can be costly – but totally worth it! You only live once, so why not do something different and stand out from the crowd. Make your wedding day that little bit more special by having it in a foreign destination!
June 27, 2015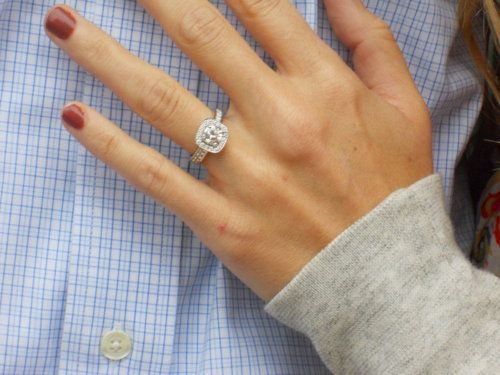 If you're hoping to get engaged soon, you may be going through a lot of soul-searching. You want to be certain the one you're with is the one you're supposed to be with. Despite popular myths, you can't always 'just know'. Sometimes you need the time to think about what life might be like with this person in the long term.
It's not just bad habits and those little annoyances that can make you wonder if marriage is right for a particular person. Everyone has them, including us. Over time, we all develop a few more! Knowing a person is the right lifetime mate is more about knowing ourselves. Can we be completely relaxed and comfortable around them? Perhaps more importantly, we should ask if he is completely relaxed and comfortable around us.
It doesn't have to be easy to be around them, but it shouldn't be hard. It takes years of living with someone to be in perfect synch, so you don't have to be there before he's even popped the question. Instead, you should be in a place where you can picture it and feel that it would be right.
If you have spoken with each other about the prospect of getting married, then you already know how he feels. Perhaps you have even been browsing for engagement rings together. This is a good thing to do to test your feelings about such a serious commitment. It buys you just the time you need to consider what you'll say.
You know you want to be able to say a heartfelt and resounding 'yes' when he finally gets down on one knee. You also know it's a huge decision to make. Time helps us contemplate serious matters seriously, so make the time to think and confirm you're ready to proceed.
Once you know you are ready to say yes, you may be bubbling over with excitement about how he's going to pop the question. Will it be a romantic dinner date or a midnight stroll to your favorite place? Perhaps he'll do it at the family Christmas meal? The important thing is to remember he is probably really nervous, so try to make it easy for him.
If your fella is a romantic soul, he may have a huge speech about how much he loves you prepared. Let him get through it, even if you can't wait to see the ring. Try not to show you are disappointed if that happens. He's doing what he can! You'll have the rest of your lives for perfection.
When the ring is presented, let him pop it on your finger. You may be squealing with delight at this point, and everybody will be delighted for you. Of course, you will have to show off the ring, and visit all the parents in the very near future. But right now, you can just enjoy the moment in each other's company.
However romantic or however sudden the proposal is, don't be afraid to say you need more time to think about it. It is a big decision, and you owe it to him to be certain about the life you will have together. Happy engagement!
June 25, 2015
This summer looks set to be a sizzler, but that doesn't mean you should strip yourself of your accessories. Instead, dare to bare the best of this season's accessories to add style and functionality to your casual outfit. It doesn't matter whether you're in high-end sportswear or you're donning sandals, shorts, and a tee. Check out our his and hers accessories guide:
Sunglasses
For her – Oversized glasses continue to dominate the trend lists this season. But more and more celebrities are wearing sports sunglasses when they're out in their fitness wear. These are smaller and more fitted, featuring textured arms to help them stay in place when you're out for a run.
For him – It has to be sleek sports sunglasses this season. They look great and work with almost any casual outfit. Check out rims that sit in line with the eyebrow to bring out the best in your features.
Bags
For her – When the look is casual then the bag needs to match. Choose between a duffel or a backpack. The straps of a backpack tend to be more comfortable on bare shoulders. Check out these celebs who are loving the backpack look.
For him – Backpacks are the perfect way to carry everything you need wherever you go. Just chuck everything into your backpack and away you go. Go for detailed printed design in bright colors.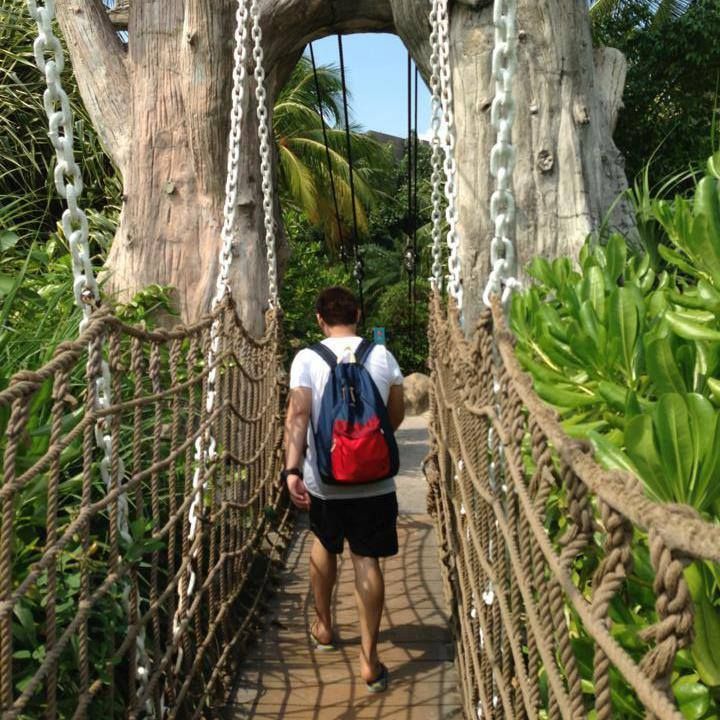 Scarves
For her – The scarf is the ultimate accessory whatever the weather. Wear it in your hair, around your waist or tied around your neck. Keep it loose if it's hot and neat if you're smartening up a bit.
For him – Thanks to celebs like Benedict Cumberbatch, the casual scarf has made a comeback, and it's hot. The trouble is, it's a little too hot on a sunny day, so save it for when the cold wind comes around.
Hats
For her – The oversized floppy wide brim look is still trending, and will look great with bikinis and casual wear. For the sports enthusiast, it has to be a brimmed cap worn the right way with the right sports logo on the front.
For him – Caps are still popular, but for something that is just starting to trend, why not try a ribboned Fedora? You can find them in several different fabrics at the moment, but we really love those with the most texture.
Watches
For her – Lightweight watches on a feminine chain style strap look great with any casual or formal wear. If you're in sportswear, why not try a fit band?
For him – With so much interest in the fitness watches that are out right now, showing off your latest Apple Watch strap is a must this season. Choose leather finishes or metallic to look good in casual wear.
There are plenty of options when it comes to casual accessories. Choose items that work well with most of your outfits. Stick to colors that are punchy and vibrant so they stand out. Enjoy the heat of the summer in style this season. You're looking hot!
June 23, 2015
Looking good while on holiday isn't something that most Brits manage when they're abroad. Those Union Jack swim shorts don't look great with sunburnt skin and a beer belly, and even when evening comes, there's too many Reebok Classics on show for my liking. Each to their own, I guess.
But what if you want to look sharp on your hols? Because you are on a relaxing breakaway, you don't want to be spending an hour getting ready in the morning. But, there's no excuse for a socks and sandals combo, or hiking boots – unless you are climbing serious terrain. These tips should help you work out what to wear, how to pack, and how to look the part for the entirety of your trip.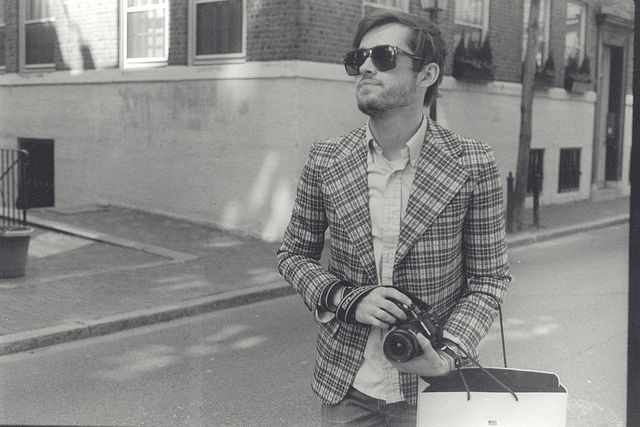 Prep
Start planning what to wear on your trip a year in advance. You might laugh, but I'm completely serious. Yes, it sounds a long time, but you can take advantage of this year's summer sales from the likes of Mr. Porter, and grab some real bargains. Put them away unworn, and voila! When it comes to packing you have a ready made wardrobe, already shop-folded and ready to place in your suitcase. Try to stick to the classic summer gear, rather than anything too trendy, and stick to the basics where possible.
Packing
Choose lighter materials and you will manage to get more into your suitcase. Take a few pairs of shorts, swimmers, and sandals, with flip flops, if you absolutely must. They are good for the pool areas and the beach, if nothing else. T-shirts are a must, and throw in a few Henleys for evening wear. A light raincoat will see you through the worst weather, and a few trips to a water park or aquarium if that's what grabs you. It's also worth bringing a pair of jeans, a heavy shirt, and a woolen jumper – you never know when you could hit a cold patch.
Bring Some Olds
You should also bring some old or inexpensive clothes for messing around in – especially if you have kids. Your OL top, Watanabe jeans, and Visvim sneaks might look the part in the bar of an evening. But, a typical family activity day out with the nippers is more suited to some affordable – but still acceptable – gear from Uniqlo. Try your local charity shop, too. A top tip here is to head to your nearest wealthy town – you'll find a lot more gold and far less high street.
Sunnies
One thing a lot of folks get wrong is their sunglasses. You can spend a long time choosing what to pack for your holiday, then end up buying a shoddy pair that don't suit you because they are the only ones that fit in the airport shops. Plan ahead and make sure they finish off your outfit, rather than spoil it completely. Glasses Direct have a great guide on how to choose glasses, which can be used for sunnies as well.
Get A Man Bag
There was a time around ten years ago when every dapper gent carried a man bag. I even know people who carried them around empty. Although those days seem to have gone, they are invaluable on holiday. A good, sturdy bag is harder to snatch and easier to keep secure. You'll have a lot of documents on you at any point time, and losing them is going to cause too much trouble to risk.
OK, that's your lot for now. Happy packing and have a great trip!
June 23, 2015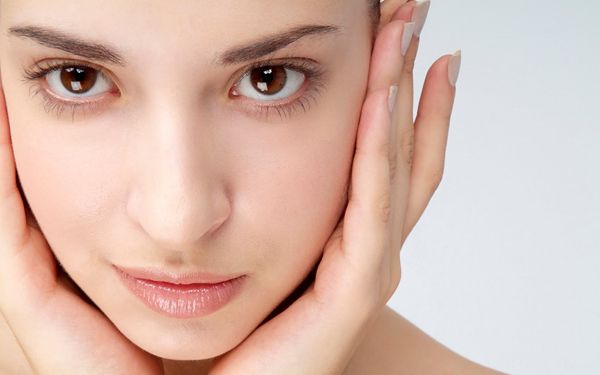 It can be tempting when the weather's nice to spend every day outside. However, the hot summer sun is known to age you quicker than anything else. Sun damage is one of the leading causes of skin cancer and the early onset of fine lines and wrinkles. But if you're already paying for your years lying out in the sun, how do you repair your skin? A common misconception is that surgical procedures like facelifts are the only solution to this problem. Luckily, there are several non-invasive options can save your appearance.
It's inevitable that as we age, so does our skin. According to Webmd.com, our facial tissue will loosen due to the loss of fat in major areas like the cheeks, temples, chin, nostrilsand jawline. For many, these are the problem areas where we would love to have firm, toned and glowing skin.If you also have a poor diet, drink to excess, rarely moisturize and smoke, you may also notice that you are paying for your poor habits. Unfortunately, we're entering the season where everyone is proud to show off their glowing, flawless skin with revealing tank tops and bathing suits. If you want to compete around the pool, why not take advantage of many cosmetic techniques that can restore your skin to its heyday?
The best cosmetic clinics offer a range of services that are non-invasive yet offer long-lasting results. You don't need to go under the knife and endure the extended painful recovery time to see tighter, glowing skin. Instead, book a consultation with one of a skincare expert who can discuss a range of cosmetic procedures that include chemical peels, laser skin tightening and cosmetic injections like Botox. Whether you are looking to firm up your jawline, reinstate your cheekbones or minimize fine lines and wrinkles, these clinics can find an affordable solution that fits your budget and lifestyle.
One of the absolute best features of these new techniques is that they cost significantly less than going the surgical route. If you've also lived with horrific acne scars or hyperpigmentation for far too long, a laser skin treatment can help to change the texture of your skin and restore an even, overall tone. It can reverse years of sun damage, which are seen in fine lines and sunspots and bring out your best features. Imagine walking out with glowing cheeks, a wrinkle-free forehead and a defined jawline. With one confidential discussion with a great medical clinic, they can provide a selected treatment that will work for you.
If you're based in Ontario and looking for the best laser skin clinic in Toronto, do a little preliminary research first. Ask your friends and family for a referral or scour reputable message boards looking for a facility that offers state-of-the-art technology. Skin Vitality Medical Clinic boasts 11 locations across the greater Toronto area and specializes in Fraxel skin resurfacing. This procedure is great for reducing fine lines and wrinkles and reversing the signs of environmental damage seen on your skin. By booking a consultation with them, you can discuss the treatment's amazing benefits and be clear on any possible side affects that could occur.
One of the greatest benefits from a great cosmetic procedure is the boost of confidence that comes along with it. If you've become self-conscious about your looks, it's worth the cost. Regular cosmetic treatments at a reputable medical clinic offer skin maintenance with more affective results than fancy drugstore skin creams. You can go as often as you'd like, adjusting it to fit the seasons and your lifestyle. With summer fast approaching,it's time to show off your best and brightest skin. Book a consultation and explore your options for that natural glow.
June 18, 2015
Summer is just around the corner, which can only mean one thing! It's time to update the wardrobe. It's finally time to say goodbye to those cable knit jumpers and jeans. In their place are polo shirts, shorts and summer suits. Stores are filling their shelves with the latest in men's fashion trends for this season. Meaning, it's the perfect time to invest in new clothes. Want to keep up with what's hot and what's not? Here are the 6 male fashion trends to look out for this summer.
Red
All over the catwalks this season we saw flashes of red in practically every piece of menswear. Luckily, this is quite an easy trend to pull off. All of the high street stores have been cramming their shelves with red trousers, red polos, and red accessories. Team with a navy blue or neutral colours to make sure there's no clashing going on. You'll be surprised at how positive you feel wearing such a bright colour.
Bright Prints
Big and bold printed tees are the order of the day for summer 2015. They began to creep in last festival season and have just grown in popularity since then. You need to be quite adventurous to pull them off, but it's worth it. All over prints and floral patterns are definitely the in-thing this year. Most high street chains have proven that with their wide range of bright, printed tees. Go on, be bold.
Lightweight Bomber Jackets
This trend is awesome for two reasons. One, bomber jackets look amazing. Two, they'll last you into autumn and winter too. Sites like www.rogerdavid.com.au have been pushing the bomber jacket and it's definitely paying off. A lightweight bomber can keep you cool and warm, depending on the weather. Perfect for those summer days which feel more like winter. You know the ones I'm talking about!
Sportswear
It used to be that sportswear was reserved solely for the gym. Not anymore! One of the must-have looks for the catwalks was high-end sportswear. You can give off the vibe that you're a gym bunny, without ever setting foot in one. Track jackets are a great compromise if you don't want to go all out sportswear.
Tennis Shoes
Following in the same footsteps as the sportswear trend are all-white tennis shoes. They're absolutely everywhere at the moment. The great thing is, you can pair them with practically any outfit. Heck, I've even seen men in suits and white tennis shoes. Make sure you invest in some trainer whitener to keep them looking fresh.
Summer Suits
Lightweight suits are big every year, but even more so for 2015. Fashion magazines have been all over the three-quarter length pant suit. Especially if it's in red and paired with some tennis shoes! If you're not keen on wearing a suit during sweltering temperatures, opt for a blazer instead. You can match a nice blazer with tailored shorts.
These are 6 of the hottest menswear trends for summer 2015. Most of which will probably stretch partway into autumn too. So go on, fill up your wardrobe. They're essentials after all!
June 15, 2015

Of course, this site Tyngc.org doesn't relay on the fashion topics alone. I am also keen to tackle about different topics such as: travels, useful tips and even some pieces that we could functionally use on the daily basis. Actually there is this once certain online shop that has all these functional items selling over which I pleased to share with you all – the GearBest.com. The shop actually is kinda new to the business and yet they've gained their reputation online already by giving these high-quality items to all its consumers thus they made themselves into lead spot as for today when it comes to quirky pieces and technology finds hence we should have our items to them than to the other same shops online.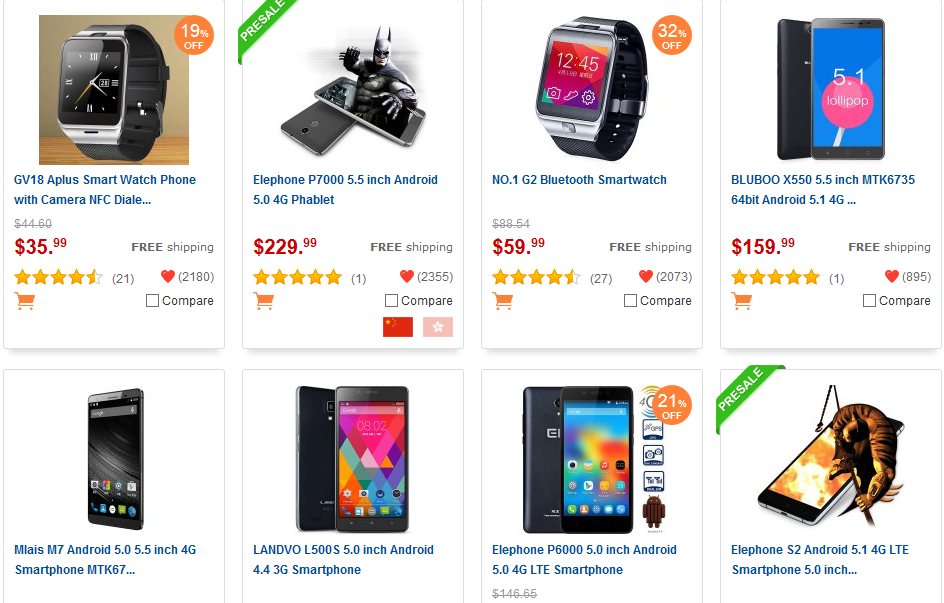 Other good thing about them was, they have these various of smart phone deals which I knew most of you are looking forward to heard. Because people these days are into smart phones and having it on for the reasonable prices is a big plus and a great deals to consider, right? you should heads to this link : http://www.gearbest.com/cell-phones-c_11293/ for more details about their phones and same services.
Since they did have a lot of devices and items to sell over. You might have this hard time to see on which are on sale r at least discounted price apply on each item. But no worries then, because all you have to do is to go on their DEALS section for you to redirect on the page where all their discounted and on sale items were listed. Just be selected on what you're picking because there's still these items that aren't worth to have on your end hence you should check the item's description first before hitting the checkout button. But overall, in do fairness, this shop ( GearBest.com) is the most reliable shop among to all same shop I knew online..
June 12, 2015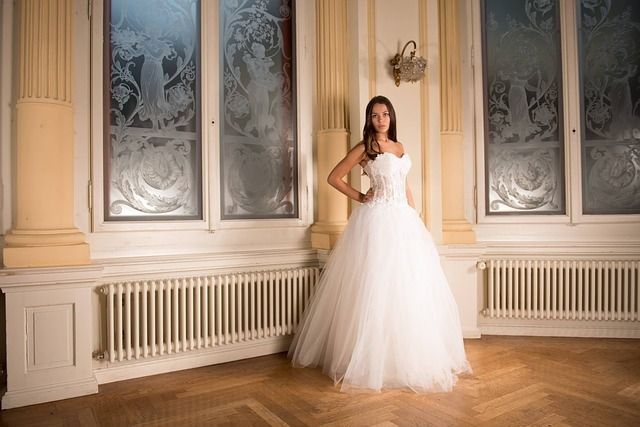 Planning a wedding can be stressful but it can also be one of the most amazing and wonderful things that you will do in your lifetime. After he proposes there are many things to consider when planning your wedding. All the little details will certainly add up. There are five things that you must do before the big day.
1 – Picking The Bridesmaids And The Groomsmen
This is not just any choice. The people you choose will make or break your entire event. They are there to support you, guide you and help you in any way they can. Most people choose their best friends or family members for these important roles.  A word of caution. Do not choose someone to make them happy. This is your day. Also, avoid making the decision based on who will look best standing next to you. It needs to be someone you can rely on.
2 – Make Sure All The Invitations Have Been Sent Out
Everyone wants to be surrounded by friends and family. However, if you forget to send out your invitations, then you will have plenty of empty seats. Ensure that the person responsible for sending out the invitations does so with time to spare. Do not underestimate the importance of choosing your invitations. Feeling lost? Why not check out some modern wedding invitations? There is such a wide a range of choices and ideas. Go Modern. Or more traditional? It is up to you.
3 – Sort Out A Seating Plan
Here are a few tips for arranging your seating plan. Keep people who tend to feud as far apart as possible. It may sound obvious, but these details can get lost in the shuffle. Your main family should be at the main table. Yes, this does include your partner's family as well. Some things are just not optional.
4 – Taste Test Everything That Will be Served
You are looking forward to saying "I do." Your guests will already be wondering what is going to fill their stomachs at this point. Try lots of different dishes before you decide on a final menu. You need to think about guests who may need special preferences. Make sure there is a vegetarian option, and you would be amazed how many people no longer eat gluten. We also suggest you think about allergies. But try not to forget this is still your day. You do come first
5- Ensure You Have Backup Plans
Planes get delayed, and people fall ill.  Ensure that you have a backup plan for everything. Alternative transport to and from the venue, hair and makeup artist for the bride. You should even have an alternative venue for your reception in case a mistake has been made somewhere. No one wants to see your big day ruined because of a silly error. Thinking ahead will give you a way around almost any problem.
Hopefully, this advice has been useful to you. Bride or groom, we hope you have the perfect wedding day!
June 10, 2015
Are you ready to get down on one knee and pop the question, but aren't sure how to make your proposal special? Finding the perfect way to say those four little words, "Will you marry me?", can be a real challenge.
Even if you are the kind of guy who is romantic every day, asking your partner to marry you is something that you want to be extra special. But how can you make your proposal more romantic than anything else you have ever done?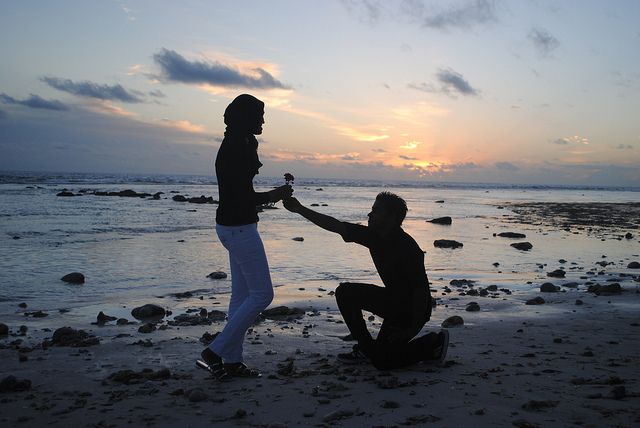 You probably think that your proposal has to be big – something she won't ever forget. Your proposal should also be linked to your relationship in some cute, little way. Wow, that's a lot of pressure you are under, isn't it?
But there is no need to worry because we have put together this simple guide to help you plan the best proposal ever.
Choose a meaningful location
Think about all the places the two of you have visited together and choose the one that is the most meaningful. It could be where you had your first date, the place you shared your first kiss or the spot where you first said, 'I love you.'
If you none of these locations are suitable, think about places you have been to and loved. Where have you and your partner been that she absolutely loved?
Pick the perfect ring
A big part of the proposal is the ring. Once you have made the decision to propose, the first thing you need to do is pick a ring. Choosing an engagement ring can be tricky, especially, if you aren't sure about the style of ring she would like.
If you are a little stuck for ideas about the perfect ring, it might be a good idea to get your partner's mother or sister involved. Instead of choosing a ring off the shelf, why not make it more personal by looking at custom engagement rings?
Choosing a custom ring will allow you to design your significant other the perfect engagement ring. You can choose everything about the ring, from the shape and size of it, to the metal and style.
Think about the details
Once you have chosen the location where you want to propose and have a ring sorted, the final thing you need to think about is the details. Ask yourself what little things you could do to make the proposal even more special.
Think about how you are planning to propose – in a champagne glass at dinner, surrounded by candles in the park, on the beach at sunset? Think about how you plan on proposing, and at what kind of time you plan on proposing.
Ask yourself how you will make the proposal more romantic. Flowers, candles, rose petals, and mood music, are all ideal ways to set the mood. Perhaps you could surround yourself with candles in a hotel room and propose as your partner walks through the door? Maybe you could organize a special candle lit dinner with mood music playing?
Proposing to your partner is probably going to be one of the scariest moments of your life, but also one of the most amazing. Planning the perfect proposal can be a challenge, but as long as you follow these simple tips, you should be just fine.
Remember, the key to a successful proposal is linking it to your relationship in some way. You can do this with the location, mood music, ring, or wording.