February 24, 2015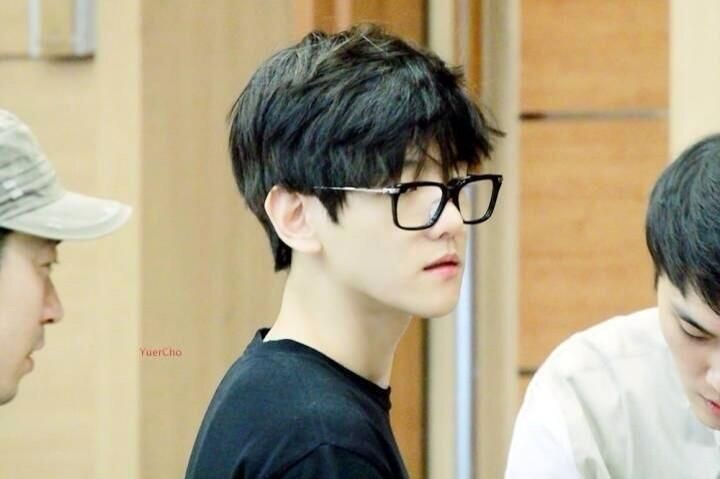 Geeky looks are ones in trend today. That is why a lot of peeps most especially guys are rocking to this kind of fashion statements. Usually, Asians people are fond on this looks. I actually into this kind of look too as am kinda tired on holding my own fashion style.
You can simply try this by having yourself an nerdy glasses. You can have it in any glasses stores nears you or better yet to find it online. Because online stores offers some great quality and yet the prices aren't too much like what these mortar stores usually do..
Also, geeky inspired looks are fine and gets along in any styling you're trying to pull off. You can try it on your casual wears, formal wears neither in your street wears, all great to try as long you'd had this confident on it, and you can definitely rock to it….
February 24, 2015
Everyone got crazed with this song called Thinking out loud by Ed Sheeran. And mostly peeps gone their own cover too. But through all the cover I've heard and Watched. This one really stands out which the cover of this Korean group called Lunafly. I just simply liked this because of the arrangement they've made. They just made it their own thus its pretty ease to the ears as you listen to it. Try to watch the video on top for you to see on how great this cover is..
I don't actually blog up some cover video over this site, tyngc.org. Because I partly making this blog as one fashion and lifestyle blog which I've aimed for long time ago. But since I've heard or watched this video I really can't contain and help myself to include them out in here that's why I'd ended up posting them here..haha
okay, that will be all and I hope you can keep on checking me here for some fashion and personal updates. Thanks!
February 21, 2015
Whether you are looking for your first or fortieth piece of jewelry, diamond rings will always be a classic choice. Things can get a little tricky, however, when you start getting down to the nitty-gritty of your diamond selection. If you're stuck on deciding what kind of diamond ring to buy, choosing a shape that will suit your personality and style is a great way to start.
The Classics
Round brilliant and princess are classic diamond shapes, and for good reason. These diamonds are adaptable to many settings and are flattering to most hands. Round brilliant is considered the most traditional shape, and because of its versatility it has remained a popular choice for years. Princess shaped diamonds are square in shape and commonly used in engagement rings, often as the center stone in multi-stone pieces.
Unique and Rare
If you feel like being a little adventurous with your diamond choice, you may want to try a more unique shape, such as a heart-shaped or radiant diamond. The fun and sweet heart-shaped diamond makes a great statement. They are also popular choices for earrings and pendants, so this is a good option if you are interested in getting a matching set.
Radiant diamonds are another good choice if you are looking for a stone that is slightly off the beaten path. This shape puts the brilliance of the stone front and center by featuring corners that are barely trimmed. In appearance, radiant shaped stones are similar to emerald shaped diamonds, but radiants also include facet types that are usually only found in round shapes.
Some diamond shapes are rare because they are difficult to make. Trilliant diamonds, for example, are very unique, made with three equal sides and 50 facets. This shape is often reserved for luxury pieces due to its rarity and accompanying high price.
Vintage Styles
Asscher and cushion shapes are perfect for those who love vintage jewelry. Diamonds in these shapes are quite visually striking and usually showstoppers in their own right. As such, they are usually set as solitaires.
Flattering to Shorter Fingers
If you have shorter fingers, longer diamond shapes are a good choice, as they will help to elongate your hand. The marquise is an elegant and classic shape, with a long and tapered look. Oval shaped diamonds are another great option, as they also elongate shorter fingers.
If you have been thinking of getting a new diamond ring, you may want to consider which type of cut you want prior to beginning your search. The Internet has many great diamond resource pages; Milano has a guide listing the most popular diamond shapes and styles available to consumers. By having a good idea of your options before you take a look at the available rings, you can more easily narrow down your choices and find the diamond ring that is perfect for you.
February 18, 2015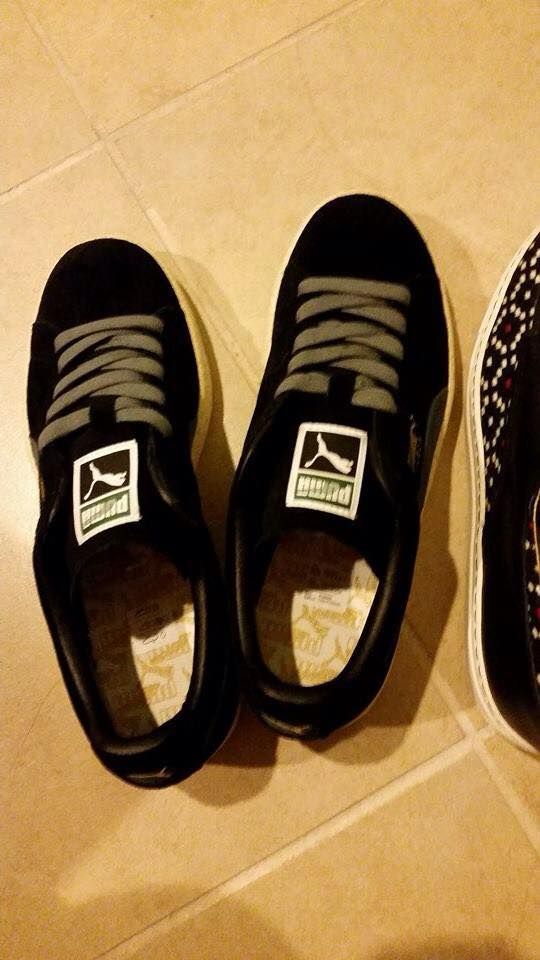 Being a blogger, there is really a bunch of opportunities coming in. There was these goodies that companies were sending over plus sometimes as the client is generous enough they'll be also consider on paying monetary besides to the products they wanted you to review over. Although, this blog isn't that great yet like what the other blogs do out there and still, am getting a great opportunity through it and one of it was to able to work with this US based online store called EastDane.com. If I am not mistaken, eastdane had started their business back in 2013, yes its quite new on the market. However, they've built their company already not just online but also in the local market, hence you better check them out because they might have their mortar stores nears you soon. They're catering some well known brands from high-end down to the basic, they have it all.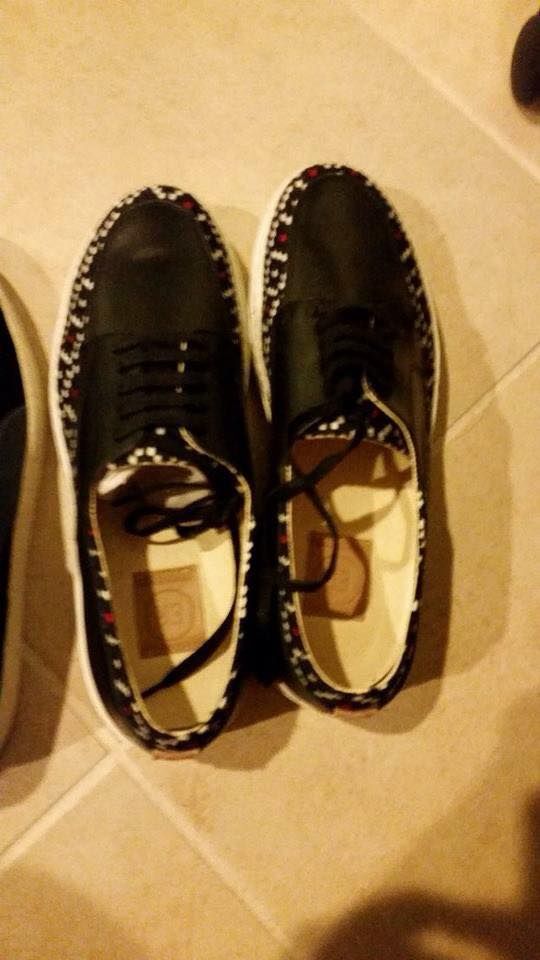 Actually, working to this brand,Eastdane, is really fun. Because they just asked me to do at least 2-3 posts a month for them in exchange of some luxurious items that I'd wanted. And for the month of January. I can managed to have myself this Puma kicks from their online shop plus this awesome ER Soulier De Skate sneakers. You can also check their site today for you to see on what items they were selling over.
And if you have any concern over the shipping fees and returns. No worries then, because the company is fond of giving an free shipping and returns for every costumers without minimum spend. You can check out their shipping details link over the site to learn more about this thing.
February 17, 2015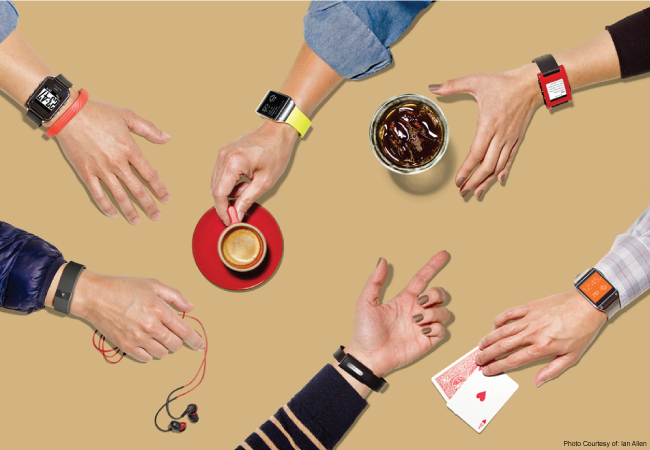 In 2015, expect to see more wearable technology on the market that combines safety, comfort, and style with the very latest advances in communication, monitoring health and fitness and general day-to-day living. This includes more efficient devices that are actually worn on your person, and apps that can be downloaded to those devices, to ensure you are getting everything for your personal requirements.
Apple Watch
Smartwatches display notifications from apps running on your phone; Android smartwatches are already available from Samsung, LG and Motorola, and the Apple Watch is expected to go on sale in spring 2015. Although the full capabilities are not yet known, the Apple Watch will have a heart rate sensor on the back, be able to count steps and how many floors you've climbed, dictate a text or ask a question via Siri (Apple's voice-activated assistant), and use GPS to give you walking directions. Apple Pay means that payment can be made in a shop by holding the watch near a contactless reader and double-clicking the button on the side of the watch.
Mobile apps in 2015
Apps in 2015 will go beyond ensuring you are always up to speed with the latest news and information on your sport of choice, or counting the distance covered when training. Google Fit, compatible with Android Wear devices, enables you to set goals for over 100 activities, keep an eye on your progress throughout the day, control your goals from your watch, and receive recommendations based on your performance. By connecting third party devices and apps, all of your fitness data will be in one place. Worry Free Labs is a mobile app development firm, specializing in helping enterprises and startups with mobile app development, from design through to the process of building the applications; they help their clients to top the App Download charts.
Other wearable tech that you can expect to see more of in 2015 includes the following impressive gadgets:
Microsoft Band for iPhone, Android and Windows Phone – a wrist-mounted health and fitness tracker that tracks heart rate, steps, calorie burn, and sleep quality; you can view the routes you have covered while training on a GPS map and get a read of the UV index for that day.
Zepp Golf – a sensor is worn on your glove, and your smartphone will analyze your swing via an app and provide feedback.
Puls smart cuff – an Android-based operating system that claims to be a computer and phone combined. Worn on your wrist, it brings together music technology and fashion, and it has a SIM, so it can make and receive calls.
Skully motorcycle helmet – a lightweight, aerodynamic helmet combining safety, comfort and the latest technology via Bluetooth connectivity to your smartphone. It features a wide-angle rearview camera, integrated GPS navigation, and information is displayed in your line of sight.
Wearable technology is becoming increasingly stylish; as more experts and designers contribute to their development, devices and apps become progressively more sophisticated. Watch out for devices that track ECG patterns; more sophisticated virtual reality gaming equipment; Ringly, a ring with the features of a smartwatch; and fitness trackers that can pick up on perspiration and hydration. These are exciting times, and wearable tech is set to develop even further.
February 17, 2015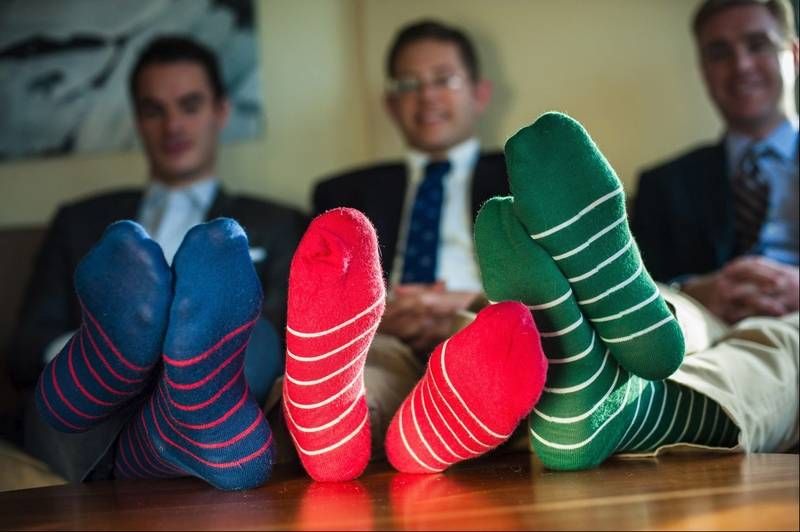 Many of us have ideas that we believe would make a successful business, but many of us also find that it is far more difficult than we imagine to turn these ideas into reality. Entrepreneurs with new ideas would do well to follow the examples of those who have made it big.
Advice from people who have made it
If there is one thing that today's entrepreneurs have proved, it is that you do not need a huge amount of capital to get your startup idea off the ground. Possibly the world's most famous entrepreneur, Richard Branson, started his company, Virgin, with only £300. The key to making it big is ensuring you have a great idea and continuing to have great ideas. One idea is never enough.
However, even people who made it big have made mistakes. Ben Cohen and Jerry Greenfield, makers of the ice cream, had a false start when they tried to sell their ice cream to stores that did not really understand their concept nor their campaign entitled "1% For Peace." They later admitted that their understated marketing advertisements let their product down, and they only achieved huge success once they realized they needed a good marketing strategy, sensible price points and a wide distribution – key advice for any budding entrepreneur.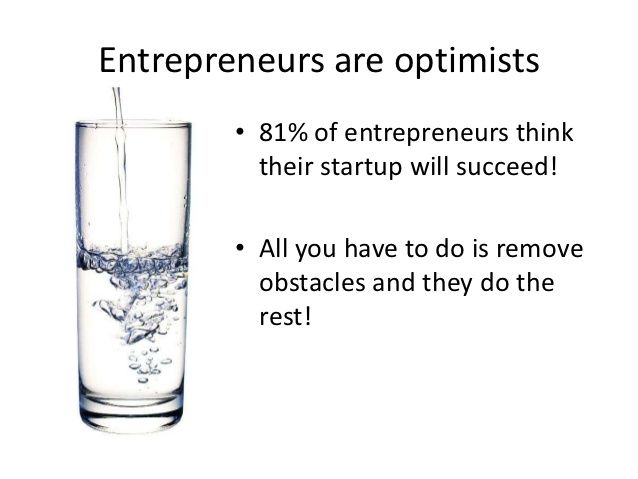 John Hailer, President and CEO of Natixis Global Asset Management, has achieved success as a financial services executive by implementing clever business development strategies, but also through making valuable and ethical associations that demonstrate his philanthropy. This is not only a clever business move because it gets his name or his business's name spoken and written about by many different people, thereby increasing exposure, but it also shows his willingness to give something back, which is always an attractive feature for a niche business to present to its public.
Frank Perdue, owner of Perdue Farms, claims quality is an essential for any business that wants to be a success. He once stated that even a clever marketing campaign cannot make a mediocre product better, and that product makers should never treat consumers as if they were fools.
Perhaps the most valuable example that successful entrepreneurs set is that they do not enter into business just to make money – they do it to fuel their passion. Every entrepreneur should have a passion for what they do, and an indestructible belief that they can make other people's lives better.
February 17, 2015
Printable coupons are a widely used tool in marketing various goods and services offered in-store. Retailers like to issue coupons because it gets them many benefits. It attracts more customers to their stores, and usually offer discounts to offers which are tailored to attract the consumer spend more time in the store. Managers know that even in days when Internet is the most dominant channel of buying various goods, it's still better to have their consumers in their stores, because it makes consumers better exposed to all other goods or services which can be found there. So the main principle of it – make consumers spend more by buying goods which are not part of the deal.
For example, it can be a fast food chain which offers burgers for $1.20, fries for the same money and soda for $1. They will usually issue a coupon which enables you to get a combo meal of a burger and fries for $2 instead of $2.40. What they expect from you is to order a cup of soda. They know that you will most likely be very thirsty when you eat so you won't resist it. . Thus, you should spend $3 for all three instead of $3.40.Many will also like to get a dessert, so in the end the bill will make the merchant happier than the consumer. However, one is NOT OBLIGED to order anything that's not included in the coupon deal.
Another thing to watch out are fake coupons. Fake coupons contain invalid coupon codes, and will not be rejected during checkout, which can be frustrating and embarrassing and make you spend more time and money in the store. To avoid this situation, you should only pick coupons from trusted websites, and have realistic expectations. Today there are lots of websites offering printable coupons, and not all can be trusted. While it's normal to have a coupon carrying 30% or 50% discount on something, coupons saying "Buy one, get three more for free" or "Order a burger and have a whole combo meal" seem really foolish. Fake coupons often don't feature any expiry date, since their aim is to attract and delude as more people, and it's a major thing that tell them from real deals. Anyway, even if a coupon seems realistic, when you enter a store prompt the information desk with the coupon to make sure it's accepted. If they say no, demand talk with a store manager, they would always need to know if something like that happens, and they can give you advice on getting real discount deals.
Also you should look for double coupons. Some coupons carry double value of the discount offered even if that fact is not stated on them. You should follow the store's website to see under which conditions a coupon has its discount power doubled.
February 16, 2015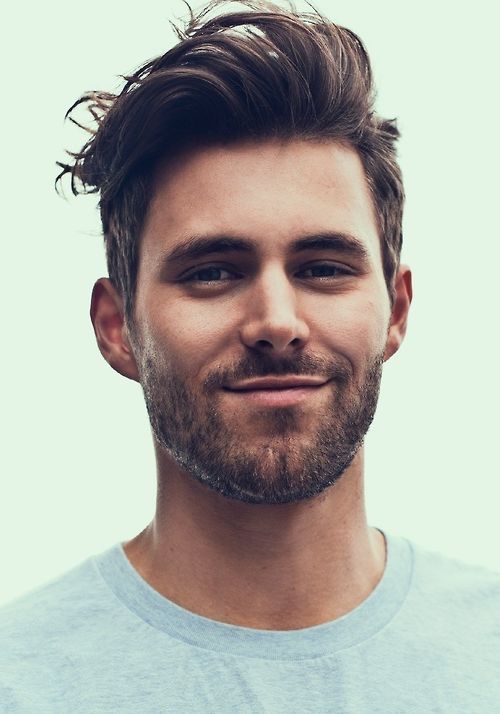 If you want to look your best, you have to be ready to pay a high price because let us face it plastic surgery and even simple beauty services require you to spend. To have smooth skin we often buy beauty products. With regards to our hair, we get hot oil treatments and other hair services. We do all these things because we know that being beautiful and presentable makes us confident. People who are bald and experience hair loss purchase wigs which we know are not cheap. Nowadays though we can buy the best wigs online and at a more affordable price.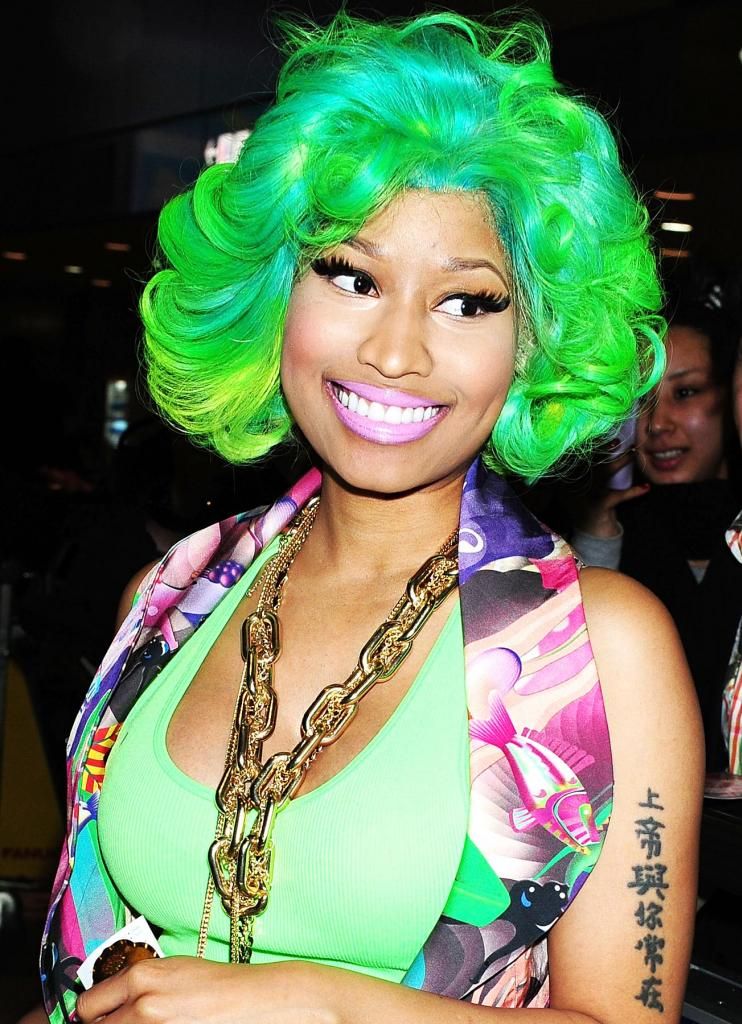 Hairbro.com is an online store that produces Hair Replacement Systems that not only fit perfectly but look so natural that you would think they are the real thing. In business since 2004 and located in Qingdao, the world's largest hub of wigs producers, these wigs are hand made and customized. They are able to finish the hairpiece in just 4 weeks. Orders are received directly from the customer who will then give accurate head measurement (head size, head shape) details. They then fit high quality, original human hair from different ethnicities and go on to make the Hair Replacement System keeping in mind what the customer wants. They make sure that the wig's color complement the customer's skin tone.
The ordering process is as easy as 1, 2, 3. Once you order, Hairbro will provide you with all the important information about the progress of your purchase. This store has it all when it comes to Hair Replacement Systems. You can select from Men's Toupee (Full Lace, Lace Front, Skin, and Conventional) and Human Hair Wigs (Full Lace Wigs, Glueless Full Lace Wigs, Monofilament Human Hair Wigs, Silk Top Lace Wigs, Celebrity Wigs, and Custom Wigs). You can further refine your choices by category, hair texture, and price.
February 2, 2015
As the fashion weeks comes. Everyone for sure are pretty much excited, not just to see these brands new in pieces and collections. But of course to witness in rel life on how these fashion icons and enthusiasts rocking themselves on this kind of events, I am preferring with the attendees for the prestigious fashion weeks.
We've seen some already from the fashion Milan, Italy fashion weeks that are gone few weeks back and now it is time for Copenhagen to show on what they've got. Some snaps are included on this post but if you want to see the complete photos you may check it online for yourself because I cant manage to put them all in here for once due of the site capacity, I hope you can bear with me.
Attendees has a great fashion sense or it is just speaks on my style that's why I am so pleased already for these styling? though these guys are rocking on the minimalist concept which are ones trends on the recent year. But I think, this kind of styling may still continue for this year's fashion trend.
As for today, the brands and labels that participated on this prestigious fashion week in Copenhagen haven't released their each collection's pieces photos or the run walk photos yet. But I am pretty sure that before this week will end, we'll probably got at least an sneaks for the said fashion week. I'll keep you posted then once they'll email out the photos. Hence, you better to check me often for the updates.