July 11, 2014

Presented By Nice Laundry
Nowadays, it is no longer enough for men to just dress neatly. For a guy to be considered stylish and cool, he does not only have to wear the right clothes and footwear, he also has to have accessories that will not only complement his attire but make him stand out from the crowd. Guy's Accessorizing Guide presented by Nice Laundry (an online store which sells fashionable, high quality yet affordable socks) is a great way for men to get informed on some essential everyday accessories.
A 3″-width camouflage necktie would look nice especially on men who work in offices. An elastic, braided Beltology Wall Street belt is a total eye-catcher. Pair that with a Cutler and Gross 1084 Matt Dark Turtle sunglasses. It is cool to have accessories such as Bottega Veneta Card Case with Intrecciato pattern (a front pocket wallet), ruggedly-stylish and water-resistant Marathon Men's Jumbo Diver's Watch, and Machine Era Co. keysquare that slips onto a belt loop and can open beers. Men should likewise own at least a pair or two of Nice Laundry socks in different designs and colors. Other must-have accessories are Hydroflask insulated water bottle, a Davek Duet black umbrella, Killspencer Dopp kit, and an uber durable Filson Navy duffle bag.
July 10, 2014
When it comes to buying lingerie, both for yourself or other people, it can be a bit of a minefield. Lingerie touches closely on lots of areas that we often don't talk about: our intimate inner worlds, how we view ourselves as attractive beings, etc. It can be a hard tightrope to walk between getting it so right, and so wrong. Here are some pointers to help avoid awkward moments and hopefully hit the lingerie target bulls-eye for both sexes.
Ladies first
If you are someone buying lingerie for the lady in your life, it is likely you will be experiencing mixed emotions. The fear of choosing the wrong garments may cause you to feel a little tense, but there's no need to worry. It is important to get the basics right in order to choose successfully, but this is easy. Check in her underwear drawer for the sizes that she uses in both bra and panties. Try to check several garments to get a good idea of size, as different brands may run big or small. At the same time, look at the types of styles she picks out for herself: girly or punkish? Does she prefer any particular colors or combinations? Next, head for the lingerie store and start looking. If the idea of entering a lingerie store makes you break out in a cold sweat, consider buying lingerie online to avoid the unwelcome attention of over-zealous sales staff and also to give yourself time to fully peruse the goods on offer without feeling desperate to flee the scene. You can find cheap sexy intimate apparel of great quality online, if you know where to look.
Gentleman's tastes
If you are someone aiming to add style to your special guy's underwear drawer, you need to study his habits. Does he prefer boxers or briefs? Is he a physical guy that requires support, or a laid back dude whose requirements are looser? Introduce him to the new undergarments on the block, boxer briefs. With their fitted silhouette, they emphasize your man's physique whilst keeping him adequately supported. Men tend to change their underwear depending on their activity and whether they need more or less support. If he is committed to one shade, say white, why not show him that patterned and multicolored styles can work just as well while adding a little fun?
Shared shopping experience
A really fun way of spending time together is going on a lingerie-shopping spree. Make sure to discuss which types you find attractive, exciting, sensible, etc. Everyone has different comfort boundaries when it comes to lingerie; not all men like to wear thongs, for example, and some women find it hard to relax in underwear that is too saucy or racy, preferring a more delicate and feminine style. It's all up to you.
With you both there to offer opinions and feedback, the chances of buying something you are both comfortable and satisfied with are really heightened. Shopping for underwear together is a fun and intimate shared activity that shows mutual trust and helps bring couples closer together. Isn't that something you should be trying?
July 9, 2014
From the futuristic Mohawk braid to more natural, old-world styles, interesting braided hair remains popular on runways around the world. While these daring hairstyles are fun ways to stay fashion-forward, they are not the only ways to incorporate braids into a polished look. Simultaneously trendy and classic, braided accessories are a great way to instantly add texture and style to any outfit.
 Braided Headband
 Elaborate braided hairstyles often require long, thick, luscious locks. Luckily, people with shorter, thinner hair need not skip this intriguing new trend. Headbands adorned with pre-formed braids come in a variety of hair colors, thicknesses, and braid styles and can be made with real or synthetic hair. Best of all, they slip right on! Anyone looking for a way to immediately elevate a style should consider incorporating this convenient accessory into their fashion arsenal. Consider purchasing multiple headbands in different colors for a striking, modern look.
 Braided shoes
 Any fashion forward person knows never to neglect their feet. Footwear completes a look and can say a lot about someone's personality. Shoes can also be a great way to incorporate braids into a wardrobe. Sandals with braided straps have a classic appeal, but they are by no means the only braided shoes available today. Look for pumps or wedges with braided details on the heel or flats with a braided design on the toe. Loafers constructed entirely from braided leather make a bold statement heavy on texture that can add visual interest to an otherwise sleek ensemble.
 Braided bracelet
 Material is key when it comes to braided bracelets. Thicker leather braids add an earthy hint to an outfit, while delicate metal braids will catch light and sparkle for a date night or more formal affair. Colorful fabric or even plastics can infuse playful pops of color into a wardrobe. Thicker, chunky braids make a statement, while smaller braids will pair well with almost any style.
Braided belt
 Just as the braid is a hairstyle in no danger of losing its appeal, the braided belt is utterly timeless. Sport a classic black or brown leather braided belt with your favorite dress or pair of pants for a classic, polished look. Or, choose belts made from metallic fabric for an eye-catching addition to any outfit. Some braided belts are even made from stretchy material that ensures a snug fit and accentuates the waist.
 Braided scarf
Scarves are no longer only for keeping necks warm in the winter. These versatile accessories can be worn any time of year and are an easy way to complete an outfit. Scarves made from knitted fabric and fashioned into one long chunky braid are a dynamic way to showcase this trend. Lighter scarves with one or more smaller braided strands add more subtle texture and elevate a look above more mainstream solid scarves.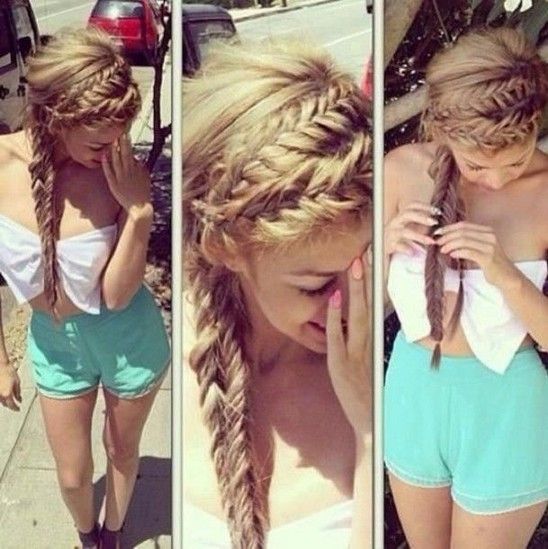 Braided hair accessories can make bold statements or subtle hints. They can shift from classic to cutting edge and from earthy to elegant. These versatile pieces embrace a timeless design in both new and traditional ways and can complement a variety of styles and personalities. From belts to scarves and from headbands to shoes, braids are not just for pigtails any longer.
July 9, 2014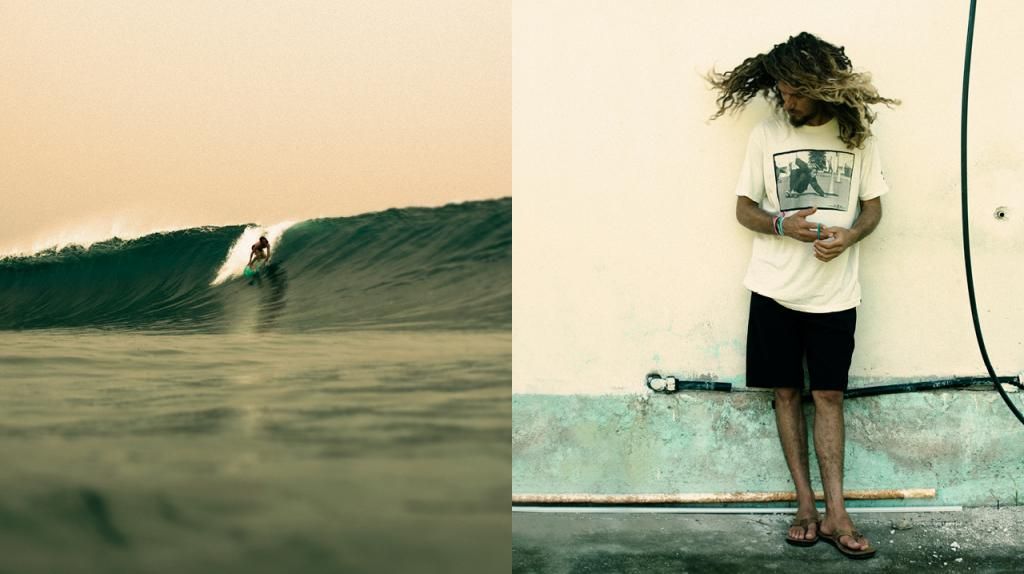 Different occasions require different shoes and some men are not aware of that or choose not to care at all. Having the right pair is important because you will look silly no matter how cool your clothes are but your footwear is all wrong. There are various types of shoes that guys should own to look great on different events and casual shoes is one of them. They are perfect for everyday use and are relaxing on the feet. Men should also have some fashionable dress or business shoes such as Oxfords (any lace-up men's shoes that do not rise above the ankle) and Loafers (slip-ons with a low cut, broad, moccasin-type top, and a flat, wide heel).
Sneakers are a must-have. Considered as work shoes for men, they come in many shapes and sizes. They can be worn in the gym or while engaging in sports activities. For shoes that can last for many years, Boots are the way to go. Apart from looking stylish, they can be worn almost anywhere such as in the office or even on a leisurely walk in the mall. Guys should also own a pair or two of comfortable sandals such as flip-flops and sports sandals. Flip-flops should only be worn when you are wearing shorts and should not be paired with socks. They are perfect for the warm weather and are considered as men's summer shoes.
If you want to shop online, you can do so at reef. They have a wide selection of stylish footwear for men and women. This environmentally conscious brand has shoes that not only looks great but takes into consideration the comfort of the wearer. They have men's leather sandals that are really affordable. One of them is the reef Leather Slap II. Some of its features are soft padded pigskin lining; original slap contoured compression molded EVA footbed with anatomical arch support; durable non-marking rubber outsole; and leather upper with emboss details.
Another eye-catching footwear is the reef Walled. It has premium full grain leather upper with lace lock eyelet design details and molded wax texture cushion insole with odor management compounds. Other features include molded rubber outsole with reef's signature wave design and the sandal arch technology via its EVA mid sole. They likewise have a couple of nice-looking sandals with bottle opener such as the Fanning. It has a water-friendly synthetic nubuck upper, contoured EVA footbed with anatomical arch support, and full 360 degree heel airbag enclosed in soft polyurethane.
July 2, 2014
I've decided to put up an series of post here which I'll be calling as Home decors, Actually, it may part as well of my blog's categories because sometimes I got this writer's blocked where I didn't know what to blog about next as I certainly focusing with fashion alone for this site, tyngc.org, that is why now I am implying some different topics to tackle about here for me to keep going.. ehhe
Actually, Home decor is one of the theme I liked about but since the fashion is the one leads when the time am building this site up, it made turned that way. But I think putting home decors kind of topic here is still doable since home decors are quite related to an fashion too, right?. Today, let me share with you these pictures I've got over the web were I've found these ceramics made of plates and mugs pretty cool, as well the kitchen itself. And I hope I can have this type of kitchen decors too soon where the earth and nature concepts were implemented.
July 1, 2014
Men across the world have something to look forward to when it comes to their wardrobe. A new luxury brand, Haxby, just debuted their first collection. This heritage brand bridges the gap between contemporary and classic menswear. Even better, Haxby is backed with 500 years of experience and two incredible designers. It is a recipe for success in the world of fashion, and it is catching the attention of many people.
About the Designers
Michael Dow and Tim White started Haxby. They are best friends of 10 years and have the same vision for high quality craftsmanship. Dow is skilled in leather, while White is a woodworker. The two believe in bringing integrity to the world of fashion. They spent two years searching the world for the finest materials. Once they found them, they worked to design pieces that were impeccably made.
The Wow Factor
The efforts of Dow and White have wowed even tough fashion critics. Their pieces are understated, but they are still stylish. They also look and feel luxurious. Even better, the garments are made with an amazing fit. This contributes to the overall look of each piece and enhances the presentation.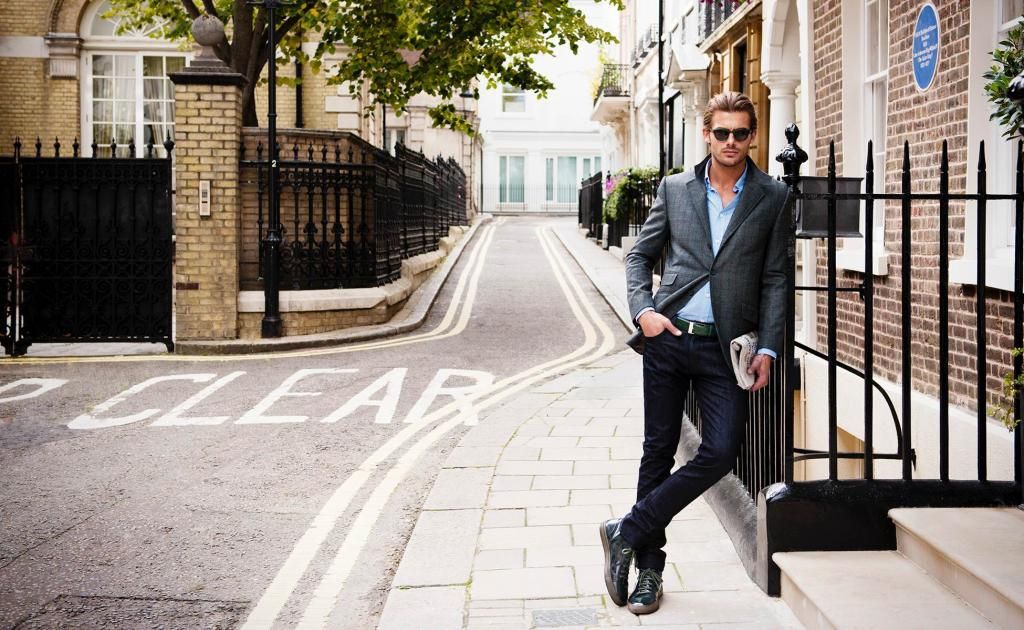 Debut Collection
The debut collection has a variety of pieces for men to choose from with more on the way. Men can look forward to outerwear, bags, knitwear, and watches. The current collection has the following pieces to choose from:
Denim: The denim in the collection is top quality since the fabric is sourced from mills in Italy and Japan. Once the denim is received, the team of designers in Los Angeles cut and sews each pair of jeans. After, they add detailing to the jeans. The new Haxby jeans have 24K buttons, zippers, and rivets.
Eyewear: Haxby offers some of the best eyewear available for men. Each pair is handcrafted in Japan. The assembly process requires 200 manual steps. The result is a beautiful British design. The glasses also have 24K gold inlay on them.
Sneakers: The new shoes available in the Haxby collection might redefine contemporary footwear. The shoes are made out of luxurious cordovan leather. They are each handmade in Italy. During the production process, each shoe is buffed to perfection. These shoes change the meaning of casual footwear and might become a new statement piece for fashion.
Belts: The belts in the debut collection are also handcrafted. High quality leather, stainless steel, precious metals, and sapphire crystals are used to design the belts. Each belt is truly unique, and there are no two belts alike in the world.
Fall in Love With Haxby
It doesn't take long to understand why people are instantly drawn to this new luxury brand. When quality is mixed with style, it's likely that people are going to take notice. Haxby's first collection is likely to be just one of many that people will fall in love with.
The launch of Haxby is a great thing for men's fashion. It is nice to have a luxury brand that offers contemporary clothing for men. With the brands experience, it appears like this is just the beginning. The future is bright for Haxby and men's fashion.