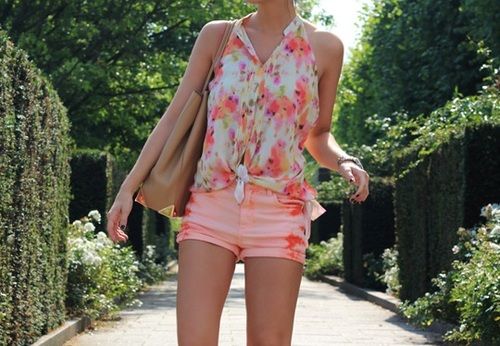 Actually, this blog is supposed to be mainly in menswear fashion and anything related with men. However, plans are changing due of the demand and what's my readers needs to be see in here. So – I think, putting some girls topics on here is doable for me too to built my site readerships and to gain some traffic as well. I hope you can keep on checking me here though am started to put up some girly related thing. hehe Bear with me then…
Recently, I've got a bunch of emails asking me if I could blog up about the latest in women's fashion today, most especially in today's season, summer. And this type of styling, photo on top, are the ones most wears by the fashionable girls today, meaning, this could be the trendy pieces and styling for girls today. It's pretty simply right? and you can either find these pieces in any of your fave brands like in foverever21, H&M and same others just right to roam in the mall and you can probably find all the pieces needed to achieve this look.
By the way, this look can be pair off in any footwear you have, its can be perfectly on your heels too if you prefers it.. Okay, that will be all for now and please try to visit this blog more often for more girl's fashion updates and news..